From drinks by the pool, to Tasty foods shared with family and friends, summer is filled with fresh sweet flavors.
Join us in celebrating the tastes of summer, with sweet and delicious Summer Citrus from South Africa. Find Clementines, Navels, Cara Cara Oranges, Midknight Oranges and Star Ruby grapefruit at your local grocery store and you could win!

Now through August 21 when you snap a photo of Summer Citrus from South Africa and share on Instagram, you'll be entered for a chance to win a weekly prize, a $150 VISA gift card!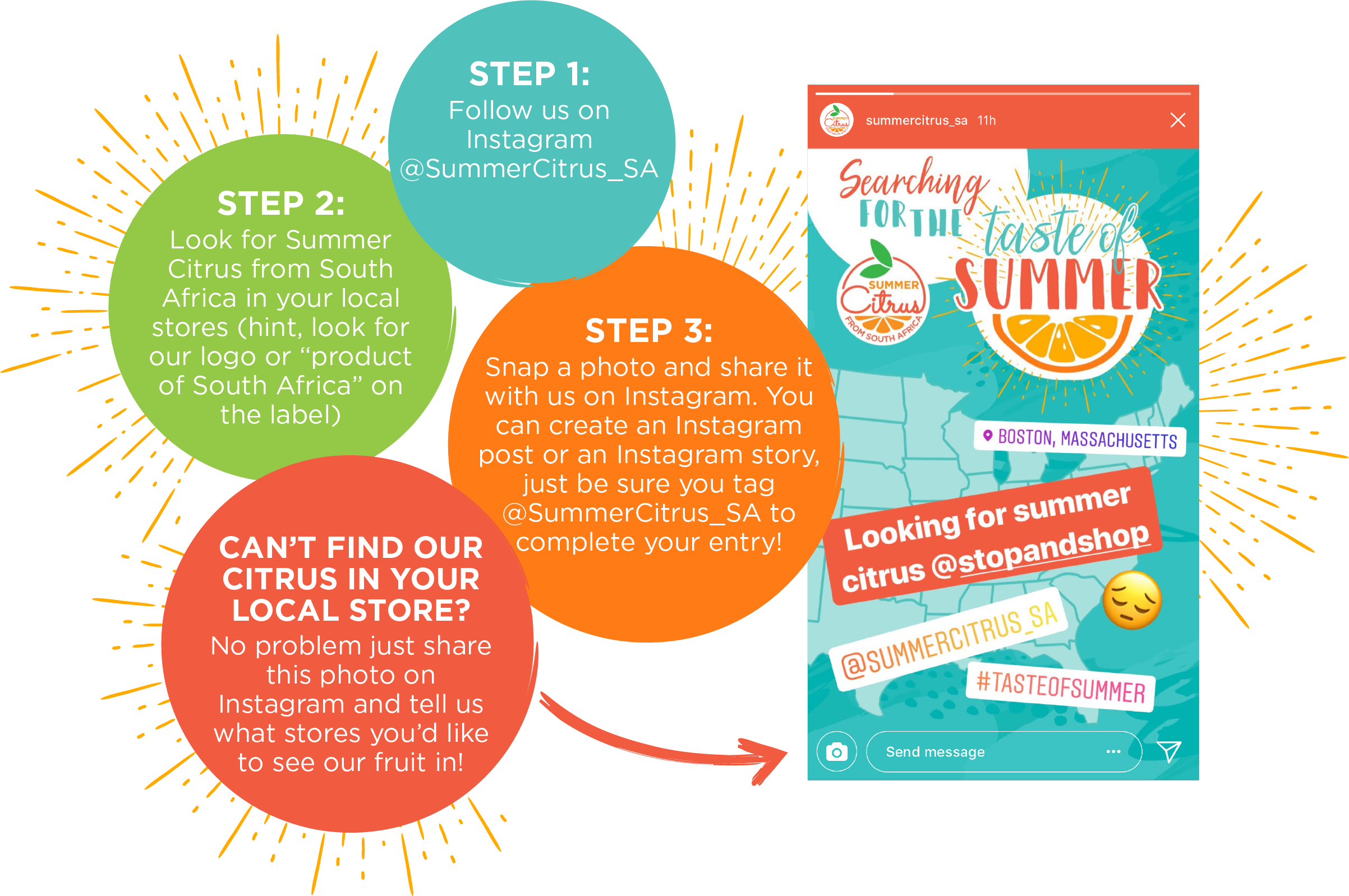 Gain an additional entry for each week's prize when you comment and tag a friend on Instagram or when you sign up for our email newsletter, via the form below.